The film development workshops at Social Media Week Berlin were a huge success. There was a lot of interest in the sessions on using a smartphone to digitize and post negatives, and of course in the workshops on developing film in the darkroom.
Here are some photos from the workshop in the park, nothing like a grafittied-up old thing lying around to make for a good climb.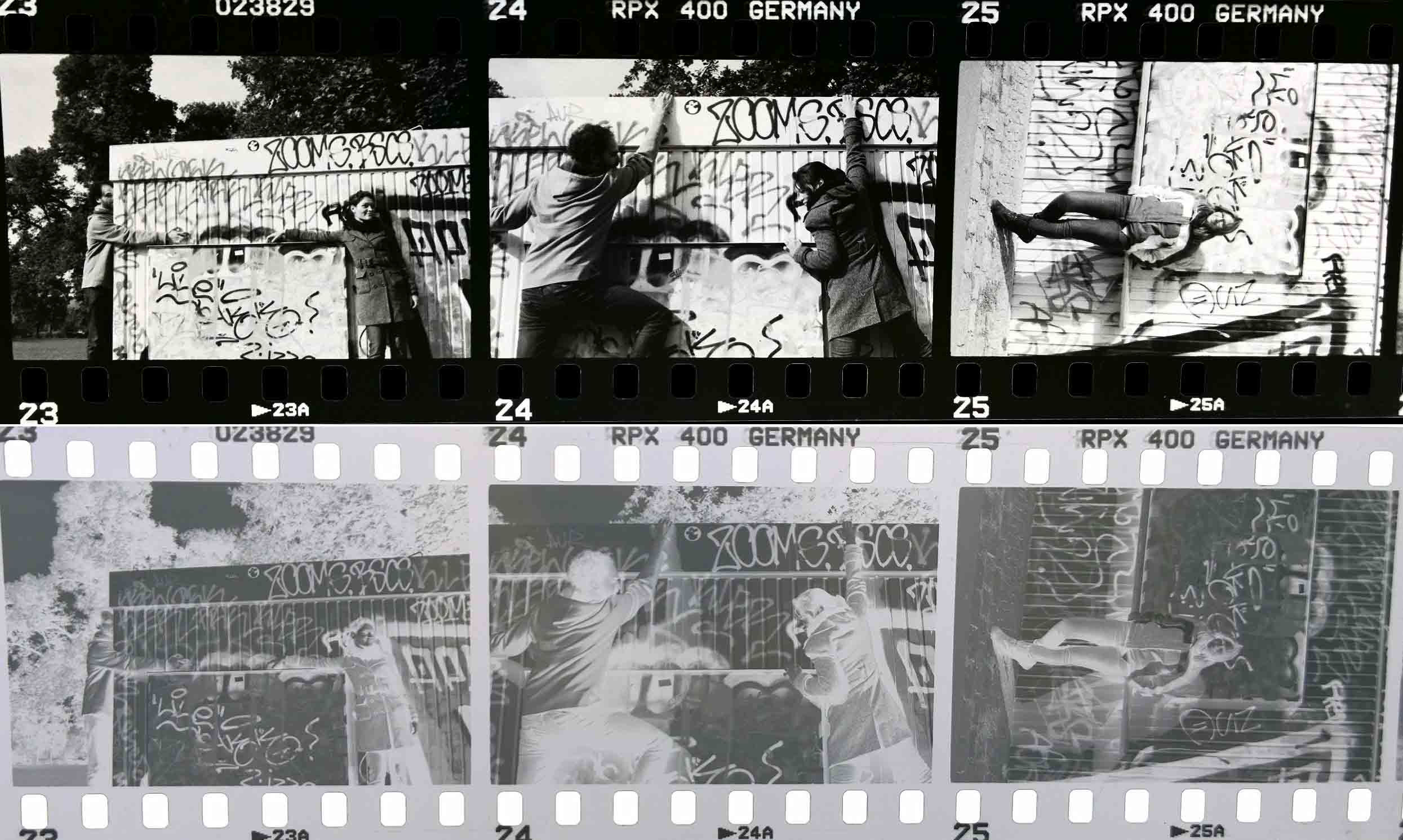 If you missed us during SMW Berlin, the next workshop on film development is this Friday, 11 October at 13:00. You can sign up by sending me an email.
Workshops on Film Development
Here's the kind of thing we were doing. We walked around the neighborhood in Friedrichshain-Berlin for an hour or two with cameras. This photo is shot on a Holga camera, Rollei RPX 400 film. After getting back to the lab, participants were introduced to the lab. The whole process of film development was explained – and then we did it. After a beer pause of waiting for things to wash a dry, we took the negatives out to have a look.
The upper shot is photographed on a smartphone. We laid the negatives flat on a viewing table and photographed them. After that, we could crop and apply filters in-camera to make it a positive image. That is the lower shot – the finished product, ready to be shared, posted, whatever.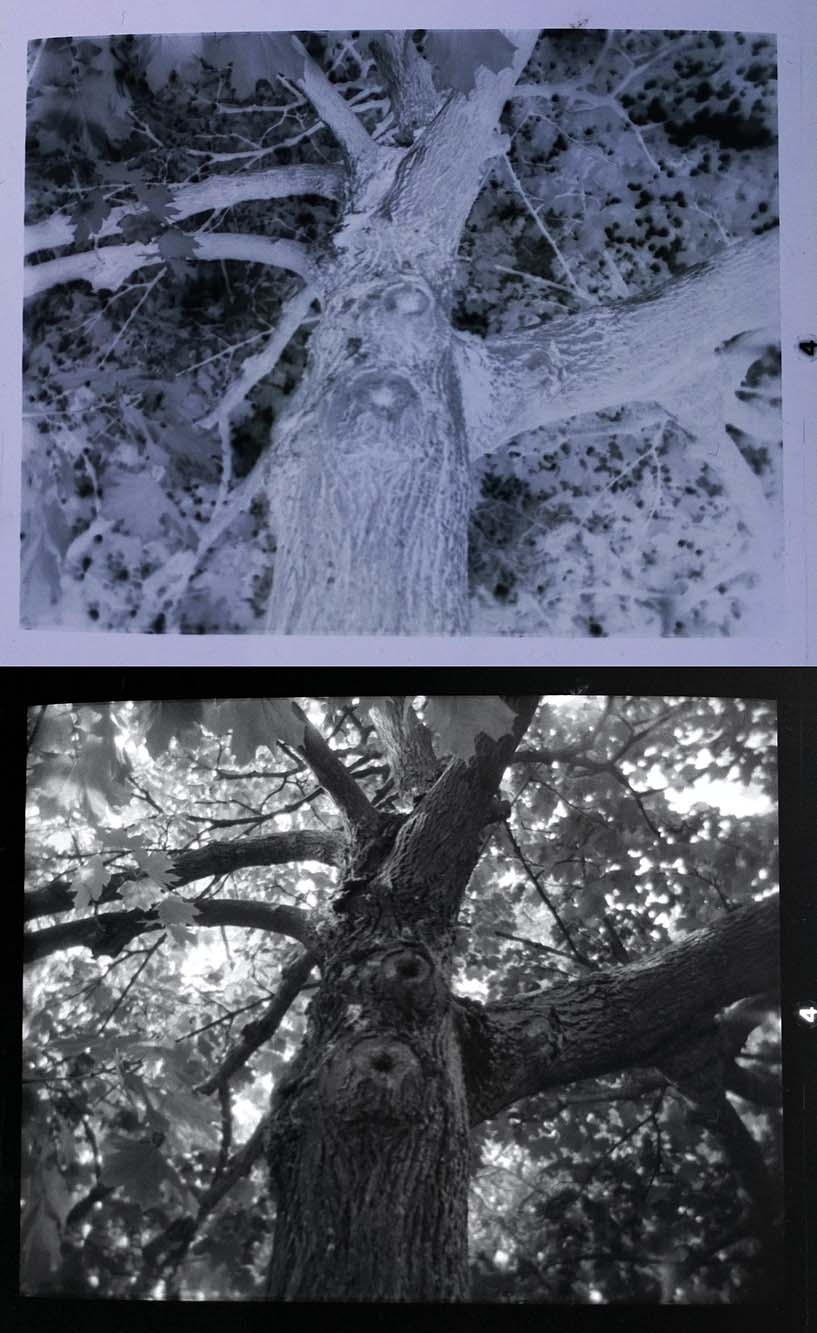 Like what you see? Please Share/Post/Like etc. You can sign up for a workshop by sending me an email.